You guessed it. More often than not, authors play with your feelings. Yes- they murder your favourite character, or they bring a plot with star-crossed lovers, or a ship that doesn't make sense. In all that they do, they ensure that you cry till your tears dry up, you become a walking ghost, as you feel betrayed, agonized, overwhelmed -all at once.
John Green did it in TFIOS/ Looking for Alaska
Veronica Roth Did it.
Suzanne Collins did it
So did JK Rowling.
F. Scott Fitzgerald did it.
Here's a peek into their minds.
Let me write a plot which makes the reader go all: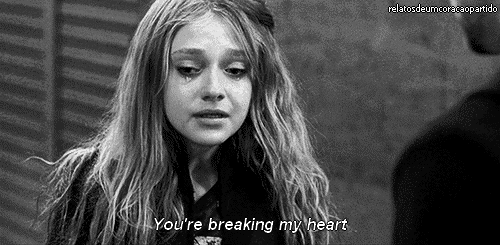 Image: sadmoment.com




And the devil strikes again, s/he just got a plot twist to break your heart into more pieces than we can count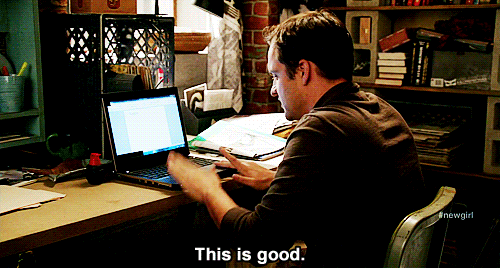 Image source: giphy.com
And when asked why they make their readers go through such tremendous torture, they'll just retort:
We all know there are both perks and perils of being in a fandom, and these are the perils.
We love it this way, and we love our authors. We may hate the authors for a moment, but the extraordinary moments they give us can never be replaced- through the good and hard times, we love them because they give us the stories that stay with us, give us courage, and make us feel that everything is possible.
For most of us, they provide the therapy from the disorder of everyday banalities.
HAPPY INTERNATIONAL AUTHORS' DAY
Enter the giveaways, yo!
1. I am giving away a copy of Can love happen twice? by Ravinder Singh
Romance Novels are sometimes too cliched. Maybe, romance is cliched too.
But Love should be something out-of-the-world. The selfless kind, the pure love.
Now, to win a copy of the book, all you have to do is
Tell me your definition of love.
The most thoughtful, yet hilarious one wins!
Rules:
1. Open only to Indian Residents
2. Word-limit 200 words- though I'd prefer crisp and short answers
3. Limited to one entry per participant
4. Mail your entries to findmereadingbooks@gmail.com
5. Last day to send in entries is 18th July 11.59pm IST
Questions? Leave comments below with your email id!
The giveaway is now closed
The winner is
*drumroll*
Rahul Rai
2. I am giving away a copy of Half Girlfriend by Chetan Bhagat
(Indian residents only)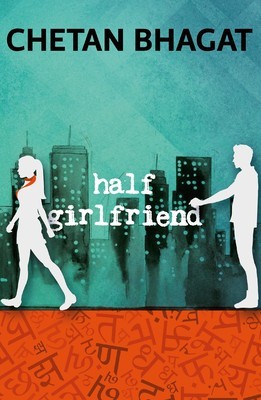 Enter the giveaway below:
This Giveaway is Now closed.
The winner is
*drumroll*
Chittajit Mitra