About the book:
As a child, Biddu dreamt of going west and making it big as a composer. At the age of sixteen, he formed a band and started playing in a cafe in Bangalore, his home town, At eighteen, he was part of a popular act at Trinca's, a nightclub in Calcutta devoted to food, wine and music, At nineteen, he had college students in Bombay dancing to his music.
In his early twenties, he left the country and ended up hitchhiking across the Middle East before arriving in London with only the clothes on his back and his trusty guitar. What followed were years of hardship and struggle but also great music and gathering fame. From the nine million selling "Kung Fu Fighting" to the iconic youth anthem of "Made in India" and the numerous hits in between. Biddu's music made him a household name in India and elsewhere.
In this first public account of all that came his way: the people, the events,the music tours and companies Biddu writes with a gripping sense of humor about his remarkable journey with its fairy tale ending. Charming, witty, and entirely likable, Biddu is a man you are going to enjoy getting to know.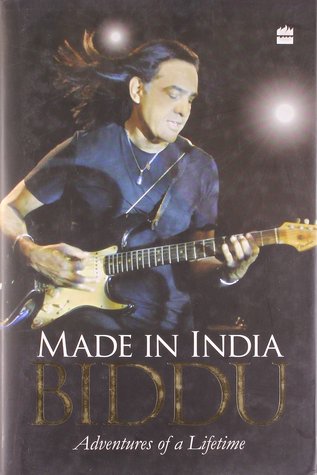 My Review:
I usually resist reading autobiographies or memoirs, not so much because I'm a fan of fiction as because I fear the person might not be able to express his words right. This one is the best exception to this case I've ever had. I've no issues using the superlative because Biddu's thoughts have been so organized, his precision of information so endearing that one wonders if they remember things this well.
So it is by and by the usual storyline with many points of heart-warming melodies, and the book is just as much a treat to eyes and brain as is his music to the ears.
The language though succinct and on-point, also leaves scope for descriptions and explanations.
This book is a good read as far as recommending it is concerned. A welcome change for me, from all the sci-fi I had been reading off late.